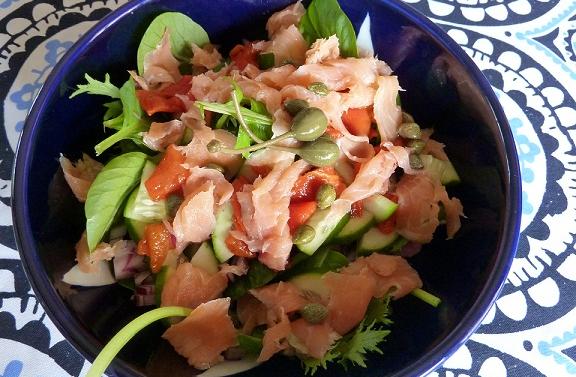 Smoked salmon
Smoked cod
Tuna
Mixed lettuce leaves
Piquillo peppers
COLUMELA capers
Extra virgin olive oil COLUMELA
COLUMELA vinegar glaze
Salt
Arrange the lettuce leaves on a plate. Chop the salmon and smoked cod, the piquillo peppers, pour the tuna and the COLUMELA capers. Add the extra virgin olive oil and COLUMELA vinegar glaze. Salt to taste. Mix the ingredients and serve.