MELLOW RICE WITH PORK RIBS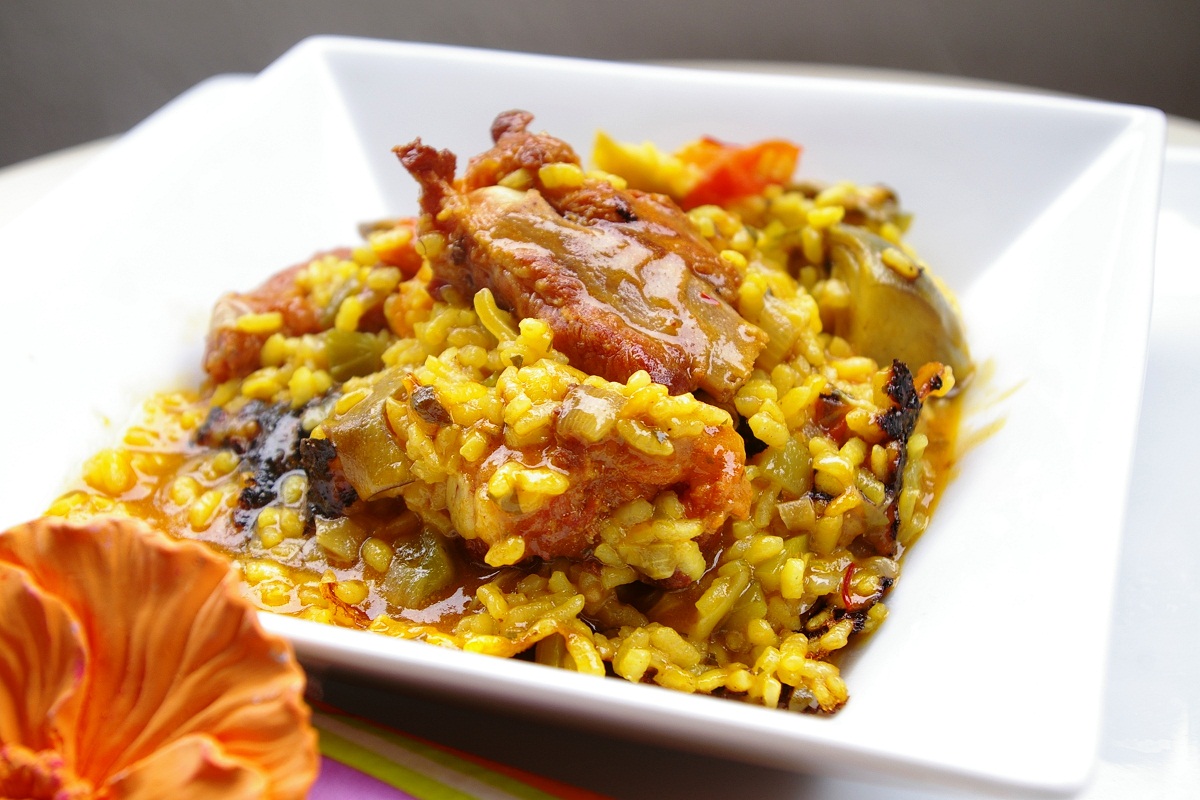 500 grs. of rice
200 grs. of ribs
50 g. dried mushrooms
2 onions
100 grs. of green beans
To taste: white wine, vegetable stock, salt and pepper, COLUMELA extra virgin olive oil.
Sauté the onion and green beans.
Add the ribs that have been confit in COLUMELA extra virgin olive oil to this sauce. Add the white wine and heat until reduced.
Add the rice, stirring to mix well with the sauce. Add the mushrooms and cover with the stock.
Cook for approximately 17 minutes.
Serve each portion with its corresponding Iberian pork rib and season with salt and pepper.